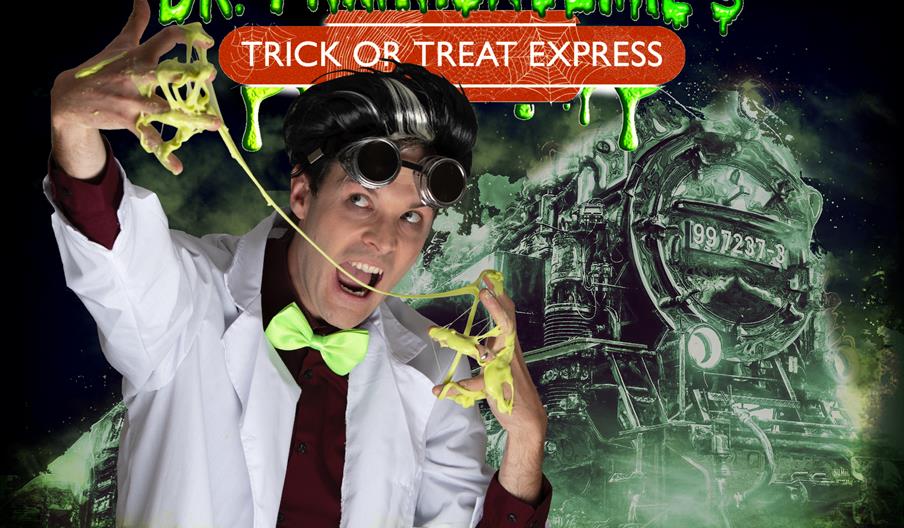 About
Starting the gruesome fun at Tunbridge Wells West Station with an experiment or two with the wacky Dr Frankenslime. Then board the steam hauled Trick or Treat Express to begin our journey to the haunted, Eridge station. Along the way, Dr Frankenslime will hand out activity packs and colouring pencils to all the little monsters onboard.
Upon arrival at the station, everybody will make their way on to the platform where the mad doctor will show you how to make his famous, glow in the dark slime, each child will get to take the revolting concoction home with them!
We will board the Trick or Treat Express once again to travel back to Tunbridge Wells West, the Doctor asking each of you whether you want a trick or a treat along the way.
Map & Directions