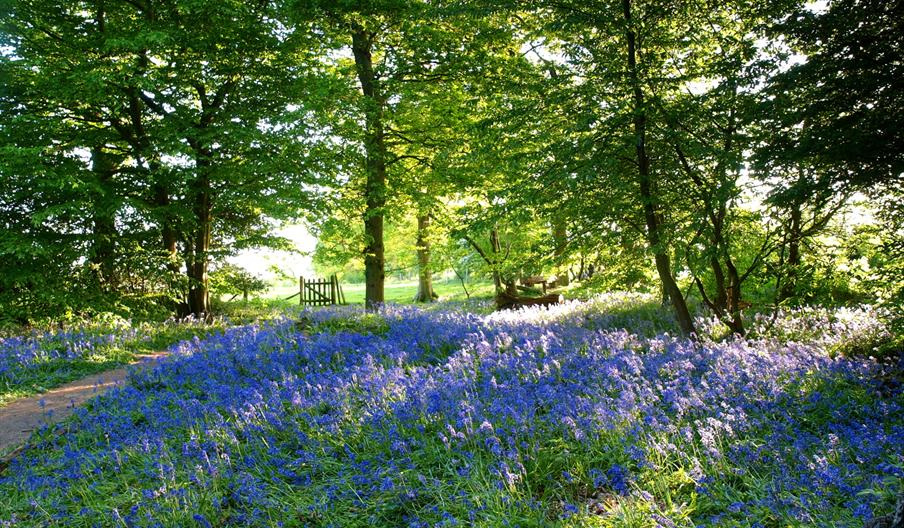 About
Enjoy carpets of white wood anemones and scented English bluebells in this 23 acre ancient oak wood with 7 interesting walks to choose from across 3 working farms. Includes walk designed for mobility difficulties.

Discover white wood anemones against the backdrop of the green leaves of the emerging bluebells, a period of white, green and blue from the early bluebells and finally the masses of English bluebells dominate the woodland floor, which on a warm day have their unique fragrance.

6 more walks of up to 3 miles and back are over farm land and one can view milking of a 400 cow herd. Children can see close up, mother sheep & their lambs, pigs, pygmy goats, and baby chicks, also a Quiz Sheet to take as they walk round.

There is a Photographic Competition, Memorial Book, Memorial Glade, Plant Stall, Picnic area, free car parking, dogs welcomed but on leads to prevent disruption to the wild life.

Delicious refreshments are served throughout the day, provided by one of over 20 Registered Charities each year.

Started in 1972, the walk has raised over £1 million for local charities.

A fleet of mobility scooters are available for free for those with walking difficulties with a special 3/4 mile fairly level gravelled path and seats every 150 metres.
Guide Prices
Admission charges can be found on the website.
Map & Directions