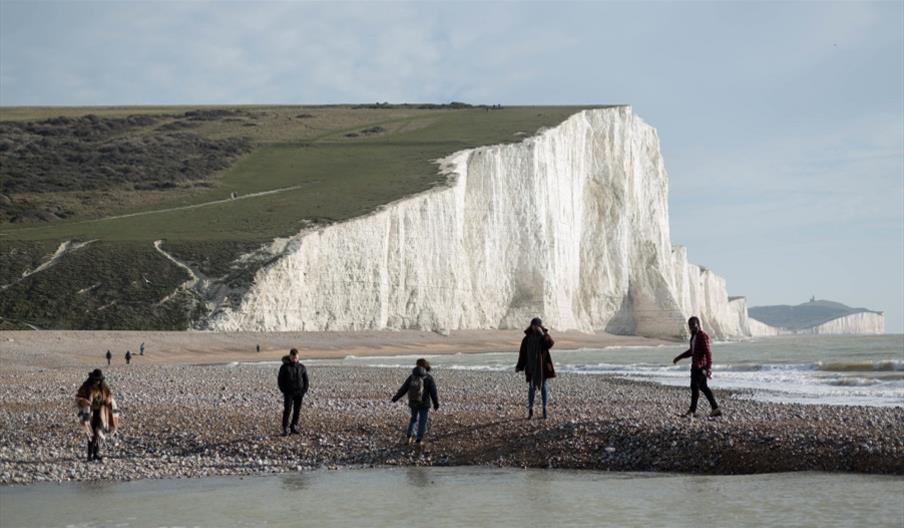 About
Found at the point where the South Downs meets the sea, the Sisters were created when ancient rivers cut valleys into the chalk, creating seven peaks. Haven Brow, the highest of them at 253 feet (77 metres), stands majestically to the west of her other sisters who in order are called Short Brow, Rough Brow, Brass Point, Flagstaff Point, Baily's Brow and Went Hill Brow. Under the sea at the foot of the cliffs are a number of gullies and ridges - varied marine life such as sea anemones, snails, and sponges can be found there. Now part of the Heritage Coast, an 'Area of Outstanding Natural Beauty' and also a 'Site of Special Scientific Interest', the beauty of the area will be protected for generations to come.

The area has a long and interesting history, including some fascinating shipwrecks, which you can discover on a series of shorewalks. SSCP is a great place to explore on foot, by bicycle or by canoe, particularly along the spectacular meanders of the Cuckmere River.

The Visitor Centre is situated in an 18th century barn, and provides useful information on the Park with displays and exhibitions. There is also a shop with leaflets, maps and souvenirs on sale.

A wide range of outdoor activities include: walking, bird watching, cycling and canoeing. For walkers there are a number of footpaths and trails in the Park. Responsible cyclists are welcome and whilst there are no bridleways on the Park, cycling is permitted on the valley floor.
Map & Directions