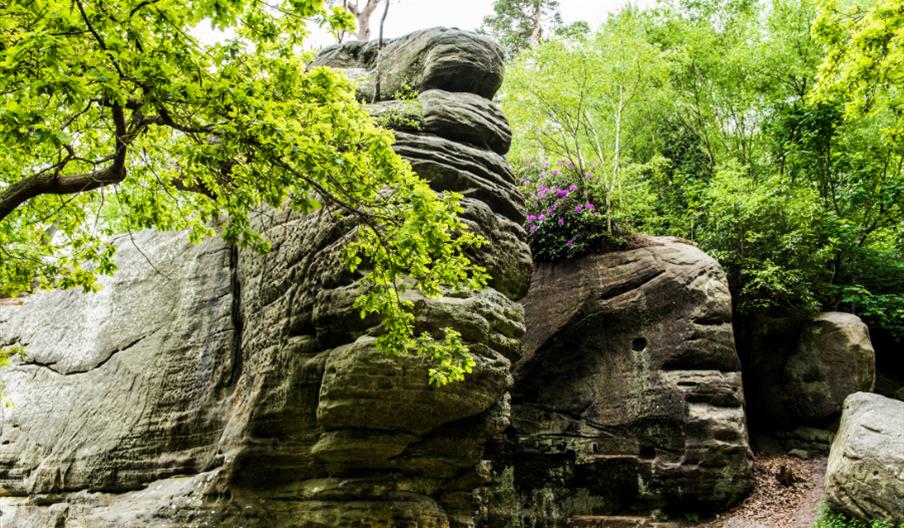 About
Acres of magnificent sandstone rocks interlinked with bridges and providing a scenic walk in a tranquil woodland setting. Once a Stone Age camp, these rocks are steeped in history, dating back millions of years and are now a National Monument. Refreshments available at High Rocks Complex opposite. Open daily from 10:00 until dusk except Boxing Day.

Entry tickets available from the High Rocks Pub.

The High Rocks is a popular, world renowned location for Rock climbing. Entry to the Rocks for climbers costs £5, or regular visitors may wish to take advantage of our annual membership fee of just £35. There are two very informative books available, SOUTHERN SANDSTONE and SANDSTONE SOUTH EAST ENGLAND, both of which beautifully illustrate the climbs, and offer a comprehensive guide to sandstone climbing in the area.
Map & Directions