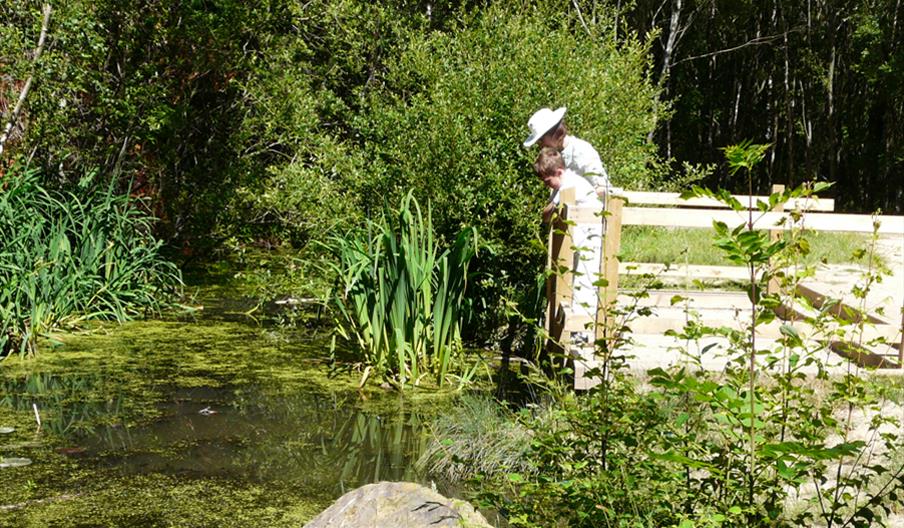 About
The Country Park is a 16 acre local nature reserve (LNR) set within the urban fringes of Crowborough in the area of Jarvis Brook.
The park started life as a clay quarry and evidence of its industrial past can still be seen in the exposed rock faces, rock outcrops and slippages.
A diverse mosaic of habitats are present in the park including scrub woodland, remnant ancient coppice, wet marshy areas, streams, grassy and heathy glades, ponds, rock outcrops & slippages. The main stream on site runs through a steep rocky gorge before flowing through areas of ancient hazel and ash coppice and there is also a carpet of bluebells in the spring. These habitats form homes for a wide variety of flora and fauna.
The quarry was largely left to natural regeneration until 2008 when Crowborough Town Council acquired the site.
Map & Directions